Writing from his perch in suburban New Jersey, ace blogger and chess Expert Michael Goeller of the The Kenilworthian proves time and again that he is among the big brains of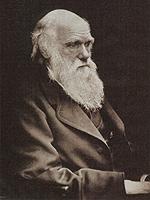 American chess. Michael is partial to the Shenkian thesis that chess is not just a game, but a pillar of human culture that has been central to the march of civilization for a millennium and a half. Frequently, he rides the idea to interesting places. This week, in a post entitled "Chess and Evolutionary Theory," he explores the parallels between the work of Charles Darwin and the development of chess ideas over the centuries. He's got Kasparov in there, too.

The post defies easy summary, and there are so many money quotes I would be at pains to choose one to represent it. So I'll just say that if you like big ideas—and who in Hyde Park doesn't?—check it out.